FibroScan 430 Mini
---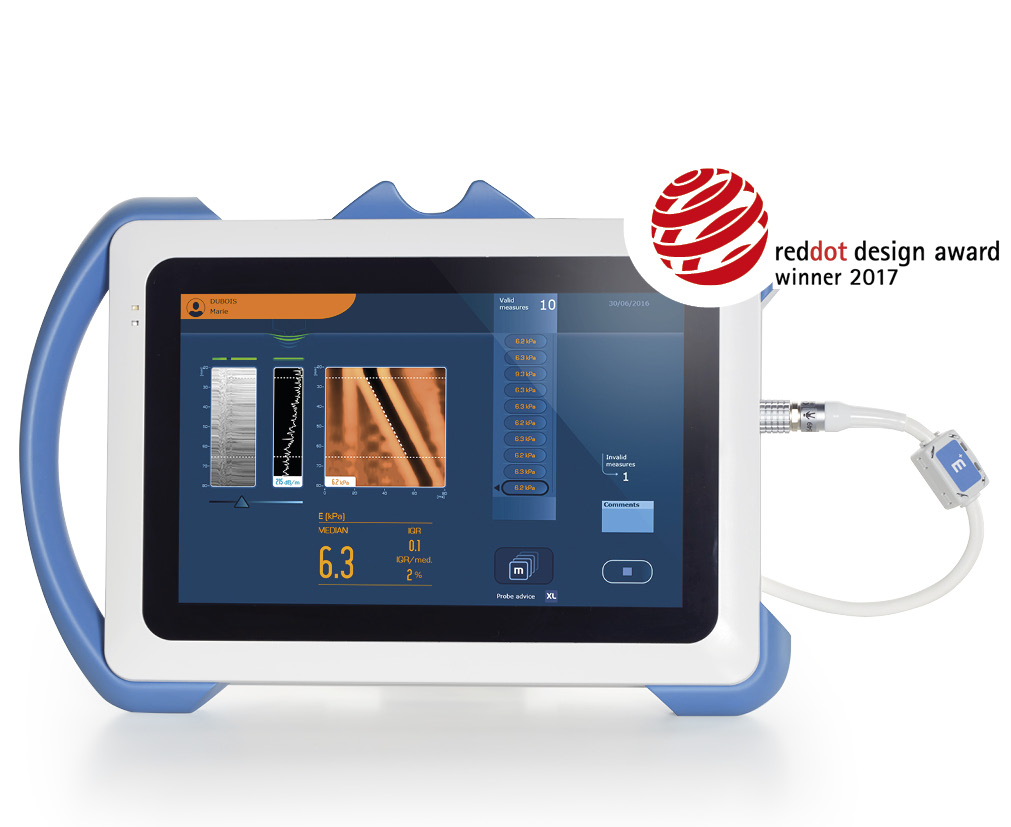 Mass screening with ultra mobility
Battery operated and sized down for increased mobility
Easy to operate, FibroScan® 430 Mini offers:
Events
admin | January 14, 2016
Friday, November 11, 2016 to Tuesday, November 15, 2016. Location: Boston, MA AASLD will see you in Boston, MA, where more than 9,500 hepatologists and hepatology health professionals from across…
admin | January 10, 2016
Canadian Digestive Diseases Week (CDDW) is the annual scientific conference of the Canadian Association of Gastroenterology (CAG). The 2016 CDDW/CASL meeting  took place in Montreal, Quebec, February 26 to 29.…
What do the experts say about FibroScan?
admin | March 10, 2016
FibroScan users in the province of Quebec are now able to bill the government $30 per patient for use of a FibroScan device. The code is 120139. Billing for consultation is additional. However work is in progress in British Columbia, Alberta, Ontario, Nova scotia and Quebec for a reimbursement code for FibroScan.
admin1 | October 9, 2015
The BAVENO group (supported by the EASL) is a panel of international clinicians experts in the field of liver cirrhosis, portal hypertension and related complications. BAVENO meetings started in 1986 (BAVENO I), with the sixth meeting (BAVENO VI) held this year. BAVENO has provided updated guidelines highlighting the usefulness of VCTE (the only noninvasive technology… Read More »
admin1 | September 29, 2015
The World Federation of Ultrasound in Medicine and Biology (WFUMB) guidelines published recent updates that strengthen the wide clinical validation of VCTE : "Liver elastography is useful for the evaluation of chronic liver diseases. Level of evidence is: - high for FibroScan VCTE, - moderate for Point Shear Wave Speed Measurement (ARFI by Siemens) -… Read More »
Rapid Testing for Hep C VIDEO